Voter Guide New Hanover County NC Election 2022

New Hanover County Sheriff
DEMOCRAT
Background: I have been in Law Enforcement for 34 years, serving as Sheriff for the past 13, and have a proven track record of leadership. I love and understand this community and have gained its trust and confidence through years of involvement and service.
Top priorities if elected: Our schools and the safety of our children is vital. Having our SROs trained in the latest critical incident and crisis intervention is top priority. Opioid addiction is crucial. Charging and convicting the criminals who are distributing this poison and getting help for those addicted is paramount.
Perspective on community accountability:  It has been a priority to build a culture where personnel and residents are respected, valued and understood. I have led our Agency to obtain the Triple Crown Accreditations from the National Sheriffs' Association, holding ourselves accountable to nationally acceptable best practices.
Website: facebook.com/edmcamahonsheriff
REPUBLICAN
Background: Lifelong New Hanover County resident. Degree in criminal justice administration. Business owner and concealed carry instructor. Member of the New Hanover Law Enforcement Officers Association. Married with two children.
Top priorities if elected:  Stop the drug trafficking and all that goes with it. I plan to make the school system safe by getting the gangs out of the schools. I also plan to background check teachers and all staff who work within the school system. There will be no more sexual assault in the schools.
Perspective on community accountability:  Civil rights are being infringed upon with mask and vaccine mandates; it is not the role of the Sheriff's Office to enforce unconstitutional mandates. ​Also, as a firm supporter of the Second Amendment, I will not enforce red flag laws that take away a law-abiding citizen's right to have a firearm.
Website: rhodesforsheriff.com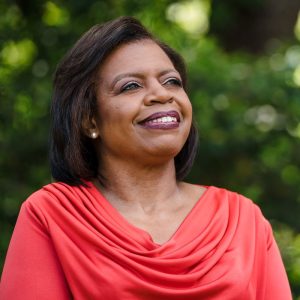 DEMOCRAT
Background: I've served our state for nearly 30 years as a public defender, judge and Chief Justice of the North Carolina Supreme Court, where I've worked to uphold the Constitution, protect our rights, and keep communities safe – no matter the politics.
Please describe your top 2 or 3 priorities: North Carolina's next Senator must fight to lower costs for our communities, provide access to good paying jobs, and grow our economy – from capping the cost of insulin to $35/month, growing manufacturing and industry jobs across our state, to ensuring access to affordable child care.
Describe how you would address one specific issue – Price increases/inflation: There's no doubt we need to lower costs. I would hold corporations like Big Oil accountable for flagrantly price-gouging and putting their shareholders above the interests of working North Carolinians. We also must continue to grow a Made-In-America economy, so events abroad don't raise prices here.
Website: CheriBeasley.com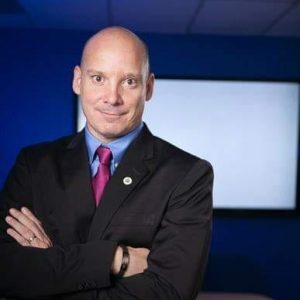 LIBERTARIAN
Background: I am an anti-war combat veteran and an expert in the technology sector. I've worked for   various departments of the federal government including deployments to Afghanistan. I have a masters in cyber security and am a huge advocate for blockchain.
Please describe your top 2 or 3 priorities: Veteran affairs, Cyber Security, Personal liberty.
Describe how you would address one specific issue – Gun regulation: I am opposed to any gun laws. Under the US Constitution, the people have the right to arm themselves against anything that may attack their home. There are no conditions to the Constitution.
Website: ShannonBray.us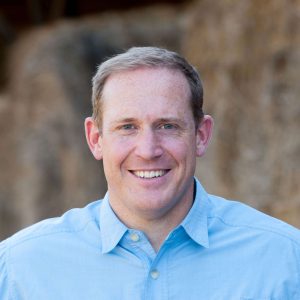 REPUBLICAN
Ted Budd did not respond to our survey.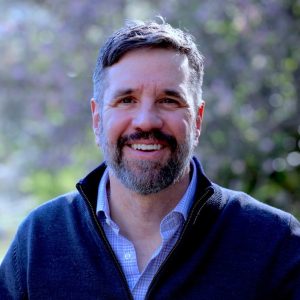 GREEN
Background: Disabled Marine Corps combat veteran
Please describe your top 2 or 3 priorities: My priority is North Carolina's working families. This means healthcare through Medicare for All, education available without cost at all levels, affordable housing, debt cancellation, and paying workers fair and just wages that are adjusted annually for inflation. We must end the war on drugs.
Describe how you would address one specific issue – Price increases/inflation: Adjust the minimum wage to reflect inflation and update it every year. Provide healthcare and education to all, and forgive medical and student debt to cut household costs. Begin a Green New Deal to end fossil fuel dependence, provide clean, renewable energy and create millions of high-paying jobs.
Website: MatthewHohForSenate.org
US HOUSE OF REPRESENTATIVES – DISTRICT 7
DEMOCRAT
Background: Member of the North Carolina State House (2011-Present); Educator for children with special needs; Small business owner of a home health company.
Please describe your top priorities: Expand Access to Healthcare, such as Medicaid expansion. Invest in our rural communities. Protect our drinking water from polluters. Increase Pell Grants, make community college free, and expand equity in higher education.
Describe how you would address one specific issue – Increasing prices/inflation: Our communities are working harder, but paychecks aren't getting bigger. To help families address the pressures they're facing, we need to make it easier for families to succeed at work and at home. That means raising the minimum wage, leveling the playing field, and fighting corporate greed.
Website: VoteCharlesGraham.com
REPUBLICAN
Candidate did not respond to our survey.

Electing County Leaders
Dr. Martin Luther King Jr. said the arc of history bends toward justice, but it can  be a jagged journey. Don't be too idealistic about what one politician can achieve, because that may lead you to become cynical about politics. Democracy is messy, with many voices and demands in the mix. Persistence and organizing with others will pay off! A small number of voters can swing a local election.
County Commissioners
New Hanover County voters will elect 2 of the 5 members on the Board of County Commissioners in 2022. The winners serve a term of 4 years. The Board sets the annual budget for schools, elections, sheriff's department and other agencies; and it oversees zoning, affordable housing, transit options, and other vital services. The election is partisan; you may vote for 2 candidates.
The candidates are:   
LeAnn Pierce (Republican)
Tom Toby (Republican)
Travis C. Robinson (Democrat)
Rob Zapple (Democrat)
Board Of Education
Four of the 7 School Board members will be elected "at large" (countywide) in 2022. The Board hires the Superintendent and oversees finances, pupil placement, school policies, and curriculum choices.
You may vote for up to 4 candidates; the winners serve a 4-year term:   
Josie Barnhart (Republican)
Judy Justice (Democrat)
Nelson Beaulieu (Democrat)
Melissa Mason (Republican)
Pat Bradford (Republican)
Veronica McLaurin-Brown (Democrat)
Dorian Cromartie (Democrat)
Peter C. Wildeboer (Republican)
NC General Assembly
New Hanover Co. voters will send 5 legislators to the General Assembly in Raleigh to debate & adopt laws and a state budget affecting jobs, healthcare, schools, taxes, discrimination, roads, voting, pollution, abortion, guns and more. Legislators represent voters in particular Districts. District lines have been redrawn; find yours at ncvoter.org/distr.
The candidates are:
House District 18: Deb Butler (Democrat) vs. John Hinnant (Republican)
House District 19: Charlie Miller (Republican) unopposed
House District 20: Ted Davis Jr. (R) vs. Amy Block DeLoach (D)
Senate District 7: Michael Lee (Republican) vs. Marcia Morgan (Democrat)
Senate District 8: Bill Rabon (Republican) unopposed
Learn about the candidates on your ballot at NCVoterGuide.org and Vote411.org.
Where To Vote Early, Oct. 20- To Nov. 5
Voters may use any of the FIVE SITES listed below. They are open weekdays, Oct. 20-Nov. 4, 8 am-7:30 pm; Saturday, Oct. 29, 12-5 pm; Sunday, Oct. 30, 12-5 pm; and Saturday, Nov. 5, 8 am-3 pm:
Northeast Library, Paynter Room, 1241 Military Cutoff Road, Wilmington
CFCC Downtown Campus, Health Sciences Building, 415 N. 2nd Street, Wilmington
CFCC North Campus, McKeithan Center, BB&T Auditorium, 4500 Blue Clay Road, Castle Hayne
Carolina Beach Town Hall, Police Training Room, 1121 Lake Park Boulevard, Carolina Beach
NHC Senior Resource Center, Multipurpose Room, 2222, S. College Road, Wilmington