Voter Guide Alamance County NC Election 2022

REPUBLICAN
Johnson did not respond to the survey questions.
DEMOCRAT
Background: 24 years of law enforcement; leading two NC agencies as Interim Chief of Police. State coordinator Advanced Law Enforcement Rapid Response Training. VP of the NC Assoc. of Campus Law Enforcement Administrators. A BA in Criminal Justice.
Describe your top 2 or 3 priorities: The first priorities are (a) ensure functional body cameras of all law enforcement officers and (b) require Commission on Accreditation for Law Enforcement Agencies (CALEA) certification. Also, increase diversity in the Department and increase public trust by being accountable & accessible to all.
What steps would you take to enhance community accountability, such as prompt release of law enforcement videos and funding for mental health personnel? Requiring officer body cameras for each citizen encounter as well as partnering with mental health, social services and community agencies will assist in designing comprehensive community support.
Website: KellyWhiteForSheriff.com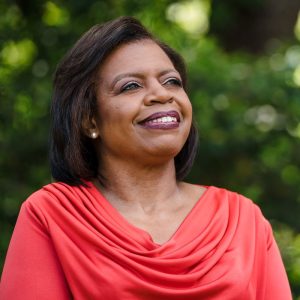 DEMOCRAT
Background: I've served our state for nearly 30 years as a public defender, judge and Chief Justice of the North Carolina Supreme Court, where I've worked to uphold the Constitution, protect our rights, and keep communities safe – no matter the politics.
Please describe your top 2 or 3 priorities: North Carolina's next Senator must fight to lower costs for our communities, provide access to good paying jobs, and grow our economy – from capping the cost of insulin to $35/month, growing manufacturing and industry jobs across our state, to ensuring access to affordable child care.
Describe how you would address one specific issue – Price increases/inflation: There's no doubt we need to lower costs. I would hold corporations like Big Oil accountable for flagrantly price-gouging and putting their shareholders above the interests of working North Carolinians. We also must continue to grow a Made-In-America economy, so events abroad don't raise prices here.
Website: CheriBeasley.com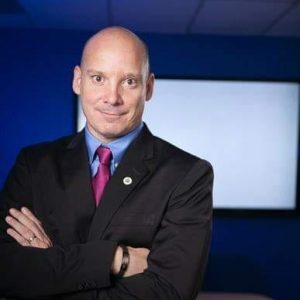 LIBERTARIAN
Background: I am an anti-war combat veteran and an expert in the technology sector. I've worked for   various departments of the federal government including deployments to Afghanistan. I have a masters in cyber security and am a huge advocate for blockchain.
Please describe your top 2 or 3 priorities: Veteran affairs, Cyber Security, Personal liberty.
Describe how you would address one specific issue – Gun regulation: I am opposed to any gun laws. Under the US Constitution, the people have the right to arm themselves against anything that may attack their home. There are no conditions to the Constitution.
Website: ShannonBray.us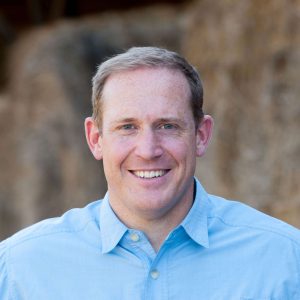 REPUBLICAN
Ted Budd did not respond to our survey.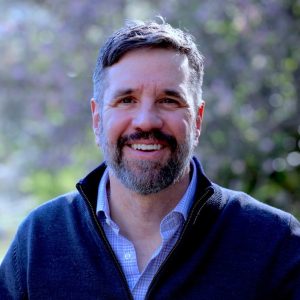 GREEN
Background: Disabled Marine Corps combat veteran
Please describe your top 2 or 3 priorities: My priority is North Carolina's working families. This means healthcare through Medicare for All, education available without cost at all levels, affordable housing, debt cancellation, and paying workers fair and just wages that are adjusted annually for inflation. We must end the war on drugs.
Describe how you would address one specific issue – Price increases/inflation: Adjust the minimum wage to reflect inflation and update it every year. Provide healthcare and education to all, and forgive medical and student debt to cut household costs. Begin a Green New Deal to end fossil fuel dependence, provide clean, renewable energy and create millions of high-paying jobs.
Website: MatthewHohForSenate.org
US HOUSE OF REPRESENTATIVES – DISTRICT 4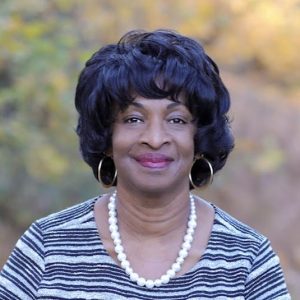 DEMOCRAT
Background: I'm a retired administrator from the Chapel Hill Police Department. I was born and raised in this district and have served in elected office here for 25 years. From the school board to the State Senate, it has been my honor to serve my community.
Please describe your top 2 or 3 priorities:  As a nation, we must address rising costs and inflation, climate change, and healthcare. It is critical that we create an economy where everyone can succeed, that Americans don't have to choose between their healthcare and their mortgage, and that we act on climate change before it's too late.
Describe how you would address one specific issue – Access to abortion: It's critical that we codify Roe v Wade into law and ensure that women have autonomy over their bodies no matter where they live. I'm prepared to vote to protect abortion on day one. Healthcare decisions are deeply personal and should be made in consultation with doctors, not the government.
Website: ValerieFoushee.com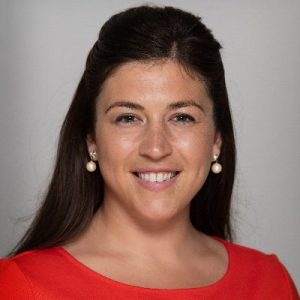 REPUBLICAN
Background: Registered Nurse (mostly Emergency Room)
Please describe your top 2 or 3 priorities:  Outlaw executive orders – It doesn't matter what party has       control (dangerous to give that much power to one person). Funds should come as a voucher to parents to choose their child's school. Reform Medicaid/Medicare – insure working people have coverage. Medicare should cover quality elderly care.
Describe how you would address one specific issue – Gun regulation: Restricting gun ownership for law-abiding citizens is against the 2nd amendment. I do not support this practice. What I would focus on regarding violence is funding for law enforcement, securing the border, and funding mental health with preventative care and acute/chronic mental health facilities.
Website: CourtneyGeelsForCongress.com

Electing County Leaders
Dr. Martin Luther King Jr. said the arc of history bends toward justice, but it can be a jagged journey.  Don't be too idealistic about what one politician can achieve, because that may lead you to become cynical about politics. Democracy is messy, with many voices and demands in the mix. Persistence and organizing with others will pay off! A small number of votes can swing a local election.
County Commissioners
Alamance County voters will elect 2 of the 5 members on the Board of County Commissioners in 2022. The Board sets the annual budget for schools, elections, sheriff's department and other agencies; and it oversees zoning, affordable housing, transit options, and other vital services. The election is partisan, with party labels by the candidates' names.
You may vote for up to 2 of the candidates seeking election this year; they are:
Steve Carter (Republican)
Craig Turner (Republican)
Anthony Pierce (Democrat) 
Board Of Education
Three of the 7 Alamance-Burlington School Board members will be elected in 2022. The Board hires the Superintendent and oversees finances, pupil placement, school policies, and curriculum choices. The election is non-partisan.
Vote for up to 3 of the candidates:
Leonard Harrison
Charles Parker
Dan W. Ingle
Seneca Rogers
Chuck Marsh
Avery Wagoner
NC General Assembly
Alamance Co. voters will send 3 legislators to the General Assembly in Raleigh to debate & adopt laws and a state budget affecting jobs, healthcare, schools, taxes, discrimination, roads, voting, pollution, abortion, guns and more. Legislators represent voters in particular Districts. District lines have been redrawn. (To find your District, go to ncvoter.org/distr.) Choose your NC Senate and NC
House legislators, depending on the District where you live:     
NC House District 63: Ricky Hurtado (D) vs. Stephen Ross (R)
NC House District 64: Ron Osborne (D) vs. Dennis Riddell (R)
NC Senate (countywide): Sean C. Ewing (D) vs. Amy Scott Galey (R)
Learn about the candidates on your ballot at NCVoterGuide.org and Vote411.org.
Where To Vote Early, Oct. 20- To Nov. 5
Best Choice! Take advantage of evening, weekday and weekend hours to vote early. You can also register to vote during Early Voting.
Voters in Alamance County may use any of the FIVE EARLY VOTING SITES listed below. The five sites are open weekdays, Oct. 20-Nov. 4, 8 am-7:30 pm; Saturdays, Oct. 29 & Nov. 5, 8 am-3 pm; and Sunday Oct. 30, 1-5 pm:
Graham Recreation Center, 311 College Street, Graham
Kernodle Senior Center, 1535 S. Mebane Street, Burlington
Elmira Community Center, 810 Wicker Street, Burlington
Mebane Arts & Community Center, 633 State Road 1997, Mebane
Elon South Gym, 326 S. Antioch Avenue, Elon