Voter Guide Wilson County NC Election 2022

REPUBLICAN
Background: Kevin Raper is a 2019 graduate of the Coastal Plain Law Enforcement Training Center at Wilson Community College and is currently a full-time officer at the Whitakers Police Dept. He is a Wilson County native and owns Aggressive Towing and Recovery.
Describe your top 2 or 3 priorities:  School safety is paramount; school resource officers are pivotal to its success. Also, to address the rise in drug activity, the sheriff's office needs to be a part of the Tar River Regional Drug Task Force and we need to have an active interdiction team.
How would you enhance community accountability, e.g., through prompt release of arrest videos?  Raper says open dialogue and communication are key. He would appoint an advisory committee to learn about the needs of the citizens of Wilson County. "Through active listening from an advisory committee, we can establish policies and procedures to ensure all needs are met."
Website: facebook.com/kevintraperforwcso
DEMOCRAT
Background: Law Enforcement Officer for 29.5 years, including SBI Agent, Deputy Sheriff and Sheriff. MA Public Admin., BA-CJ/Behavioral Science, AAS-CJ/Protective Sciences, Homeland Sec. Certified, FBI Command College, Adjunct Prof., PT/Ethics Instr.
Describe your top 2 or 3 priorities: Continue to lead the Sheriff's Office towards advance technology and training. Continue the war on drugs and illegal distribution in Wilson County as well as assist victims. Utilize resources and personnel as we interact with our community to sustain collaboration, love and support.
How would you enhance community accountability, e.g., through prompt release of arrest videos?  The Sheriff's Office has always been transparent with video when requested through the proper legal process. In incidents investigated by an outside agency, I would support and encourage any release that would not hinder the current investigation.
Website: facebook.com/cw4wcsheriff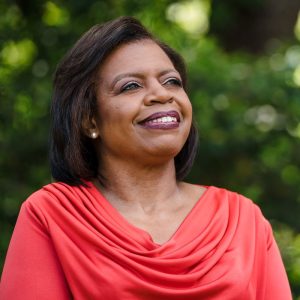 DEMOCRAT
Background: I've served our state for nearly 30 years as a public defender, judge and Chief Justice of the North Carolina Supreme Court, where I've worked to uphold the Constitution, protect our rights, and keep communities safe – no matter the politics.
Please describe your top 2 or 3 priorities: North Carolina's next Senator must fight to lower costs for our communities, provide access to good paying jobs, and grow our economy – from capping the cost of insulin to $35/month, growing manufacturing and industry jobs across our state, to ensuring access to affordable child care.
Describe how you would address one specific issue – Price increases/inflation: There's no doubt we need to lower costs. I would hold corporations like Big Oil accountable for flagrantly price-gouging and putting their shareholders above the interests of working North Carolinians. We also must continue to grow a Made-In-America economy, so events abroad don't raise prices here.
Website: CheriBeasley.com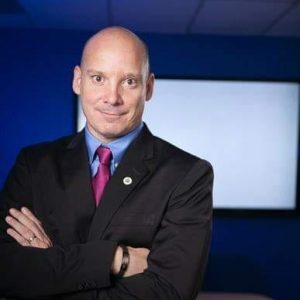 LIBERTARIAN
Background: I am an anti-war combat veteran and an expert in the technology sector. I've worked for   various departments of the federal government including deployments to Afghanistan. I have a masters in cyber security and am a huge advocate for blockchain.
Please describe your top 2 or 3 priorities: Veteran affairs, Cyber Security, Personal liberty.
Describe how you would address one specific issue – Gun regulation: I am opposed to any gun laws. Under the US Constitution, the people have the right to arm themselves against anything that may attack their home. There are no conditions to the Constitution.
Website: ShannonBray.us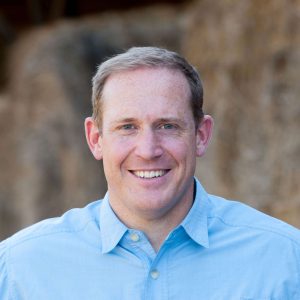 REPUBLICAN
Ted Budd did not respond to our survey.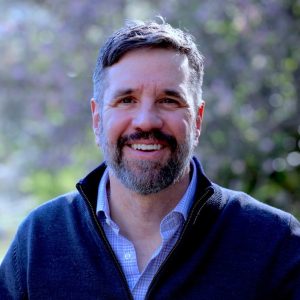 GREEN
Background: Disabled Marine Corps combat veteran
Please describe your top 2 or 3 priorities: My priority is North Carolina's working families. This means healthcare through Medicare for All, education available without cost at all levels, affordable housing, debt cancellation, and paying workers fair and just wages that are adjusted annually for inflation. We must end the war on drugs.
Describe how you would address one specific issue – Price increases/inflation: Adjust the minimum wage to reflect inflation and update it every year. Provide healthcare and education to all, and forgive medical and student debt to cut household costs. Begin a Green New Deal to end fossil fuel dependence, provide clean, renewable energy and create millions of high-paying jobs.
Website: MatthewHohForSenate.org
US HOUSE OF REPRESENTATIVES – DISTRICT 1
DEMOCRAT
Background: An eastern NC native, who went from tobacco fields to graduating from the Air Force Academy and working Air Force One operations. Served as an ECU assistant professor and the mayor of Snow Hill. Now a six-term state senator and Presbyterian minister.
Please describe your top 2 or 3 priorities: As a champion for eastern NC, Senator Davis delivered on a new ECU Brody School of Medicine,   $1 billion in broadband and a veteran tax exemption. In Congress, priority will be fighting for health care access, a stronger economy and needed resources to low-performing schools in distressed areas.
Describe how you would address one specific issue – Price increases/inflation: The East experienced economic stress before high prices at the pump and grocery store. Too many are leaving eNC for opportunities elsewhere. We must get our fair share in D.C.—health access, broadband, and workforce development are essential for good-paying sustainable American jobs and products.
Website: VoteDonDavis.com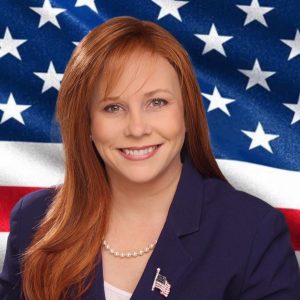 REPUBLICAN
Candidate did not respond to our survey.
N.C. SUPREME COURT, SEAT 3 - Vote for 1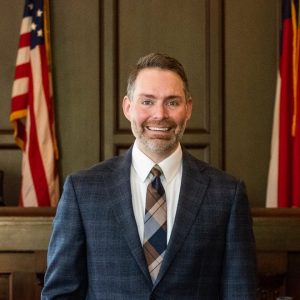 REPUBLICAN
Background: I was the first in my family to attend college. I graduated first in my class from Wake Forest Law School and have a   MA from Duke. I am a board-certified specialist in appeals. I have been a Court of Appeals judge since 2014.
Personal Statement:  My campaign theme is "Leadership for our Courts." I have the character and temperament to reject politics and be a consensus-builder. I am always working to improve our justice system. I'll bring this leadership to the open seat on our Supreme Court.
Website: JudgeDietz.com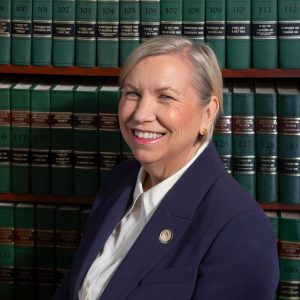 DEMOCRAT
Background: NC Court of Appeals Judge, 2015-Present; NC Superior Court Judge, 2010-2014; Attorney, 1992-2010; Law Clerk to NC Chief Justice James Exum, 1990-1992.
Personal Statement: I am running to protect the integrity of our justice system, preserve the rule of law and defend our NC and US constitutions. Serving in our trial and appellate courts for a dozen years has prepared me to fairly decide the most hard fought and difficult cases.
Website: LucyInmanForJustice.com

Electing County Leaders
Dr. Martin Luther King Jr. said the arc of history bends toward justice, but it can be a jagged journey. Don't be too idealistic about what one politician can achieve, because that may lead you to become cynical about politics. Democracy is messy, with many voices and demands in the mix. Persistence and organizing with others will pay off! A small number of votes can swing a local election.
District Attorney
The DA can influence public safety and equal justice by the choice of cases to prosecute, bail bond policies, use of plea deals, and emphasis on dispute mediation and alternatives to incarceration. The candidates are:
For District Atty:
Robert Evans (Democrat) vs.
Jeffrey Marsigli (Republican)
County Commissioners
Wilson Co. voters will elect all 7 members on the Board of County Commissioners. The Board sets the annual budget for schools, elections, sheriff's dept. and other agencies; and it oversees zoning, affordable housing, transit options, and other vital services.  Vote for who should represent your District (to find your District, see ncvoter.org/distr).
The candidates are:   
District 1: Leslie T. Atkinson (Democrat) vs. Mark Letchworth (Unaffiliated)
District 2: Sherry L. Lucas (Democrat) unopposed
District 3: JoAnne Daniels (Democrat) unopposed
District 4: Roger Lucas (Republican) unopposed
District 5: Rob Boyette (Democrat) unopposed
District 6: Chris Hill (Republican) vs. Darnell Lee Thoms (Democrat)
District 7: Bill Blackman (Republican) unopposed
Board Of Education
Four of the 7 School Board members will be elected in 2022. The Board hires the Superintendent and oversees finances, pupil placement, school policies, and curriculum choices. The election is non-partisan; voters choose the candidates to represent their District.
Candidates are:
District 1: Jeanne Cuddington vs. Debora Powell
District 3: Georgina Barbosa vs. Christine L. Fitch
District 5: Beverly Page Boyette unopposed
District 7: Rhyan Breen unopposed
NC General Assembly
Wilson Co. voters will send 2 legislators to the General Assembly in Raleigh to debate & adopt laws and a state budget affecting jobs, healthcare, schools, taxes, discrimination, roads, voting, pollution, abortion, guns and more. It's crucial for you to pick your state legislators!
Your choices:     
NC House candidates: Linda Cooper-Suggs (D) vs. Ken Fontenot (R)
NC Senate candidate: Milton F. (Toby) Fitch (D) vs. Buck Newton (R)
Learn about the candidates on your ballot at NCVoterGuide.org or Vote411.org.
Where To Vote Early, Oct. 20- To Nov. 5
Voters in Wilson County may use any of the THREE EARLY VOTING SITES listed below. The sites are open weekdays, Oct. 20-Nov. 4, 8 am-7:30 pm; Saturdays, Oct. 22 & Nov. 5, 8 am-3 pm; and Sunday, Oct. 30, 1-5 pm:
Wilson County Board Of Elections 112 Douglas Street East, Wilson
Wilson County Office Building, 2201 Miller Road South, Wilson
Wilson Rescue Squad Building, 1902 Tarboro Street West, Wilson