Disability Rights North Carolina is excited to welcome our 2023 summer intern class! The interns are working with our Criminal Legal, Housing/Medicaid, Community Access Team, Litigation, Client Assistance Services & Engagement, Policy/Voter Access and Education teams on a range of issues and projects that will give them valuable experience in litigation, advocacy, public policy, Medicaid and client services. We are happy they decided to work with us this summer.
Meet the Summer 2023 Law Interns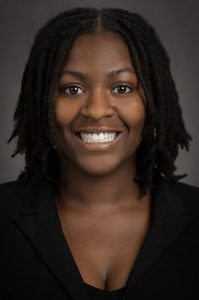 Cortnei Cooks
I am a rising 2L at North Carolina Central University School of Law, and I'm very excited to be working at Disability Rights NC for the summer on the Policy Team! Learn more about Cortnei.
---
Sanya Glauber
I currently attend Elon University School of Law and just finished my 1L year. I am looking forward to the valuable experience and connections that DRNC has to offer, and will be on the  the Housing/Medicaid and Criminal Legal Teams! Learn more about Sanya.
---
Elizabeth Gonzalez
I attend Campbell University Law School where I am a rising 2L. I am excited to start this internship and learn as much as I can this summer here at DRNC on the Client Assistant Services & Engagement and Community Access Teams . Learn more about Elizabeth.
---
Tyleeah Stanley
I will be the summer law intern for the Policy and Voter Rights Team. Currently, I am a rising 2L at Elon University School of Law in Greensboro, North Carolina.  I am excited to join the DRNC and looking forward to this summer working with you all! Learn more about Tyleeah.
---
Celeea Williams
I am a rising 3L at North Carolina Central University, and I look forward to pursuing my dream of being an advocate for those who need help. I will be working on the Education and Litigation Teams this summer at DRNC. Learn more about Celeea. 
---