Join DRNC in celebrating disabled LGBTQ+ trailblazers and influencers as we continue working towards a more inclusive, equitable, and just society.
LGBTQ+ people are more likely to be disabled than non-LGBTQ+ people. Due to intersecting identities, LGBTQ+ and disabled individuals face increased amounts of discrimination and bias in their daily lives.
According to research, 2 in 5 transgender adults, 1 in 4 LGB Adults, 40% of bisexual men, 36% of bisexual women, 36% of lesbian women, and 26% of gay men report having a disability.
Even 33 years after the passage of the Americans with Disabilities Act (ADA), more work is needed to ensure that people with disabilities, including LGBTQ+ people with disabilities, have full and equal access in American society.
Leah Lakshmi Piepzna-Samarasinha
Leah Lakshmi Piepzna-Samarasinha (she/they) is a nonbinary femme autistic disabled writer, space creator, and disability and transformative justice movement worker of Burgher and Tamil Sri Lankan, Irish and Galician/Roma ascent. They are the author or co-editor of ten books, and a Lambda Award winner who has been shortlisted for the Publishing Triangle five times!
Read more about Leah here https://brownstargirl.org/about/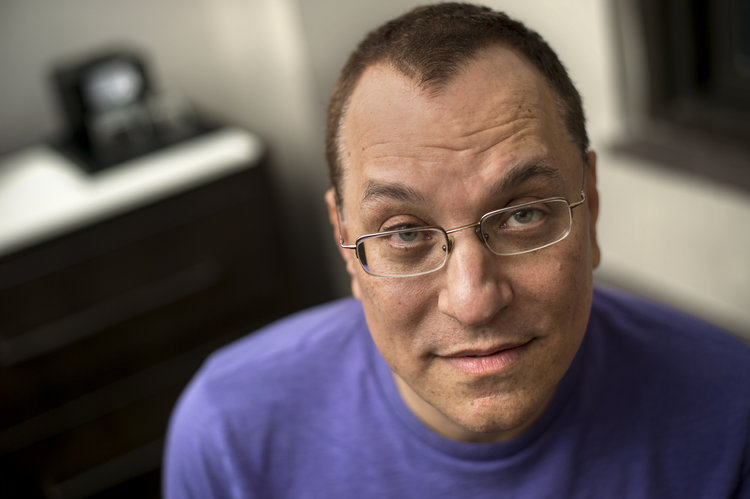 Kenny Fries officially started writing in 1988, after he had begun attending Millay Colony for the Arts. The majority of Fries' books and poems were written due to his experiences as a disabled, gay, Jewish man.
Read more about Kenny here https://www.kennyfries.com/bio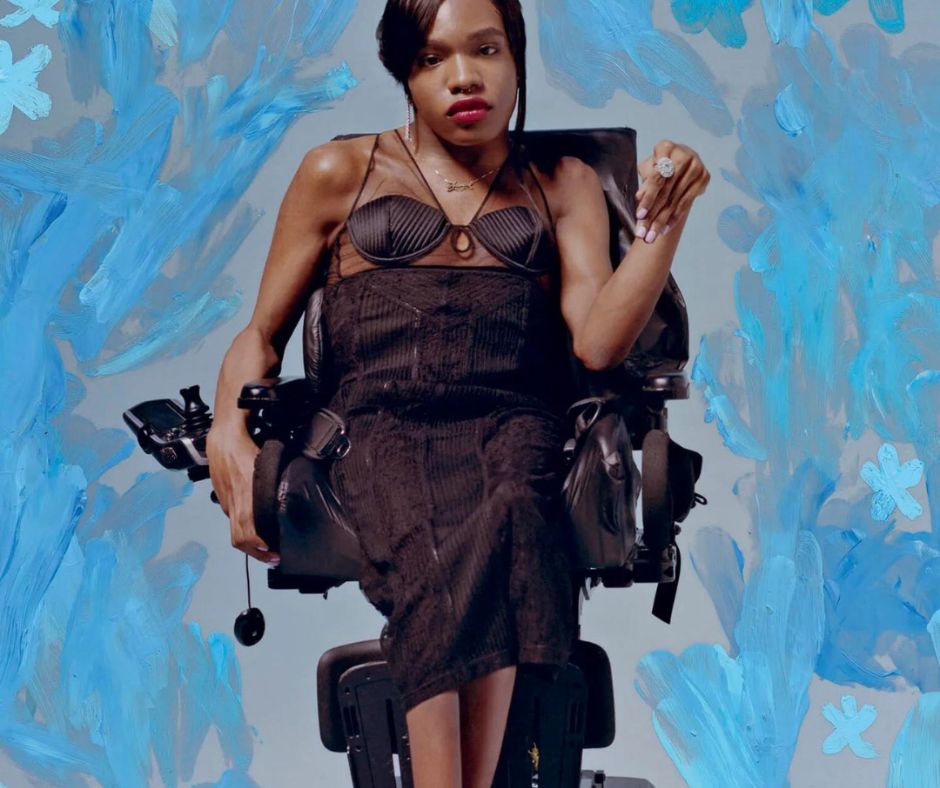 Aaron Rose Philip became the first black, transgender, and physically disabled model to ever be represented by a major modeling agency in 2018 and has since modeled in several major high fashion photo shoots and campaigns.
Read more about Aaron here https://www.vogue.com/article/aaron-rose-philip-how-i-got-here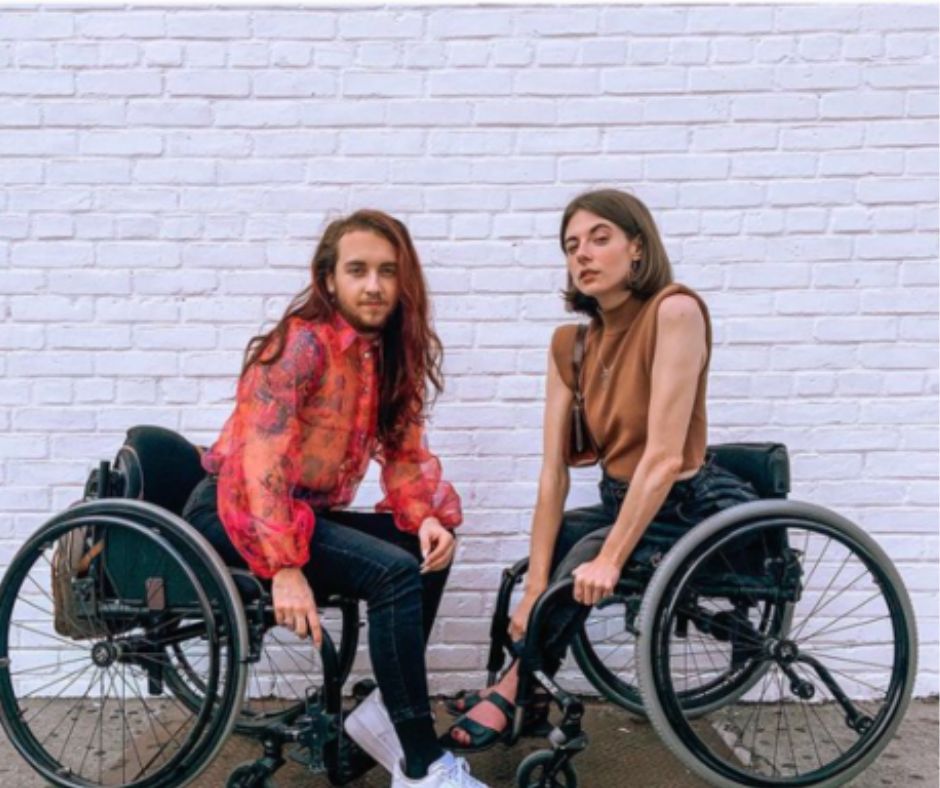 Julian Gavino is an NYC-based writer, model and activist for the trans disabled community. Many of his written work speaks out about the many discriminations he has personally experienced online as a disabled person and transgender man.
Julian was born with Ehlers-Danlos syndrome and uses his platform to talk about the need for intersectional equality for both the trans and disabled community. Julian has also modelled for various fashion brands and has taken part in the runways of New York and Los Angeles Fashion Weeks.
Read more about Julian here https://www.qicreative.com/news/9-disabled-lgbtq-trailblazers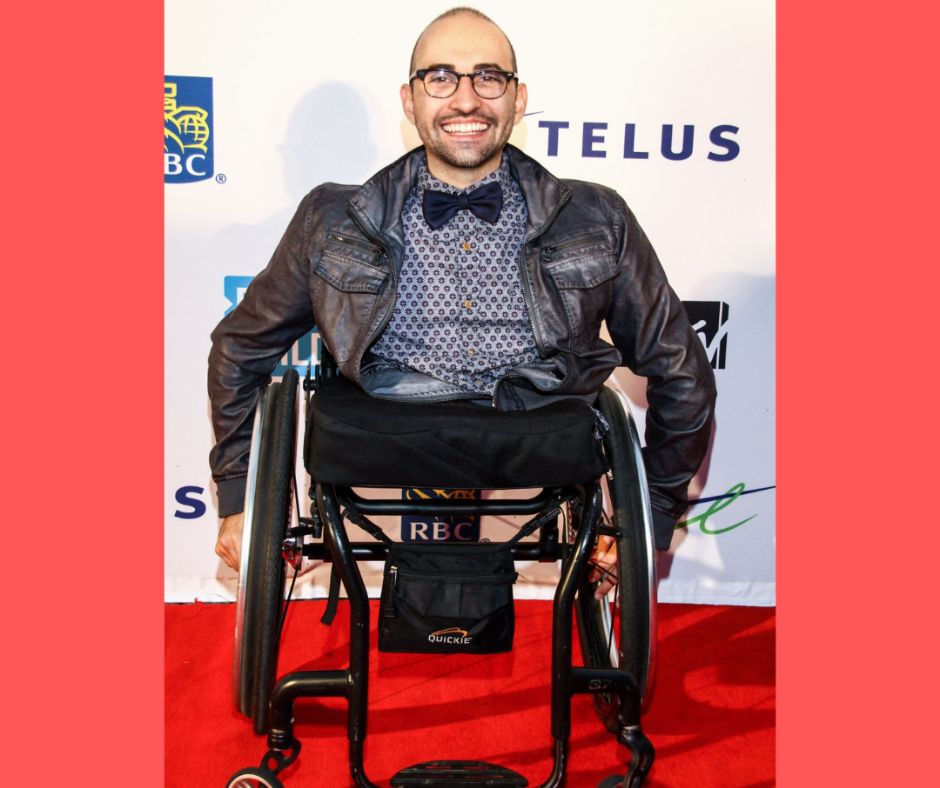 Spencer West is a successful global keynote speaker, content creator, and activist. He is a TikTok sensation with an incredible three million followers to his name. He posts videos about life as a gay, disabled man. After losing both legs from the pelvis down at the age of five due to a genetic disease, Spencer West tackled challenge after challenge, learning to navigate a world set against those with disabilities.
Read more about Spencer here https://disabilityhorizons.com/2021/06/9-influential-disabled-lgbtq-activists-to-follow-this-pride-month/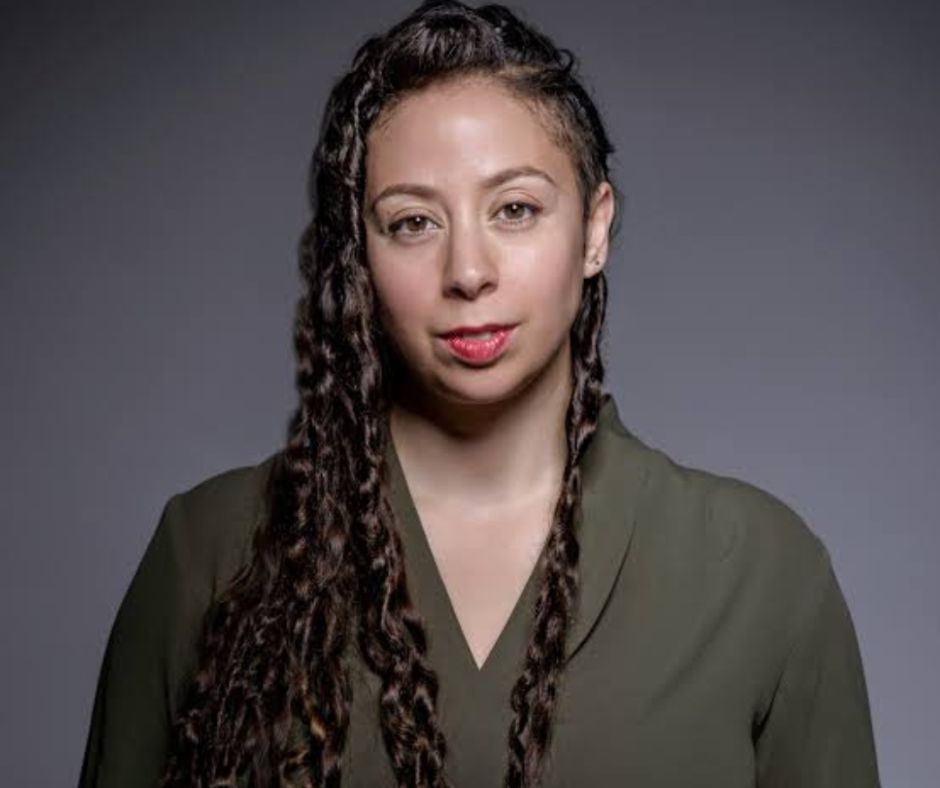 Nasreen Alkhateeb is an award winning filmmaker whose work illuminates historically excluded voices. By illuminating racial injustice, disability inequity, marginalized youth, the first woman VP, and the largest telescope NASA has ever constructed, Nasreen thrives as a leader in films that shift our culture. Utilizing a plethora of lenses, her ability to motivate audiences is a direct result of approaching story through multiple identities: multi-heritage, Black, Iraqi, Disabled (chronic pain + neurodivergent), raised Muslim, LGBTQIA+, and 1st Generation, born in Oakland California.
Learn more about Nasreen here https://allmediastorytelling.com/about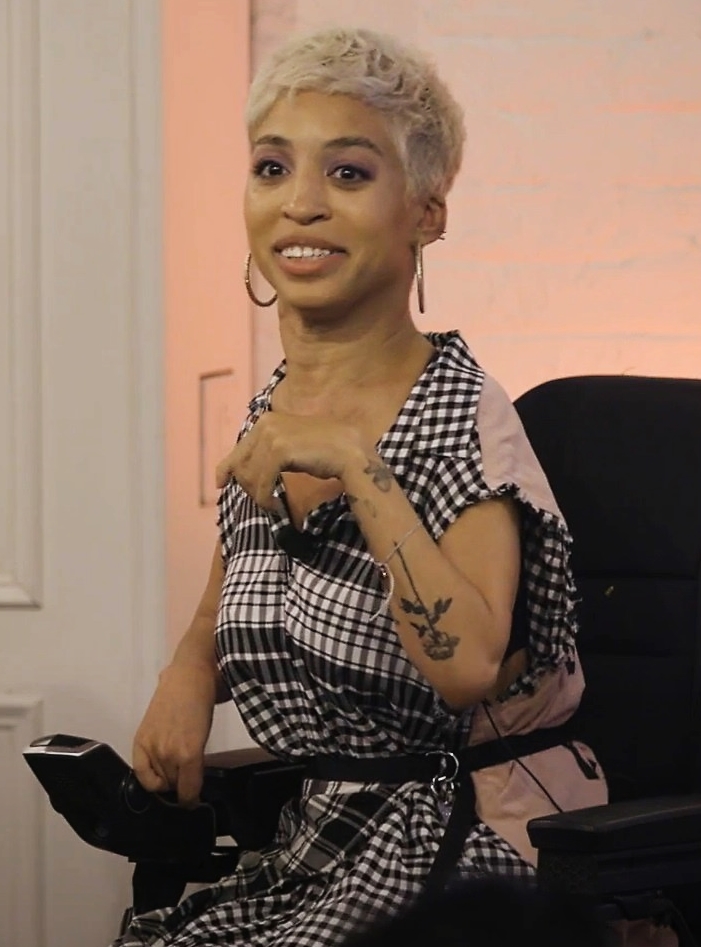 Jillian Mercado is a disabled Latinx model who has appeared in campaigns for Nordstrom and Target and on the cover of Teen Vogue. She is signed with IMG and acts as an advocate for greater representation in the industry.
Read more about Jillian here https://www.businessoffashion.com/community/people/jillian-mercado