Letter to the Editor: DRNC on the Housing Crisis for People with Disabilities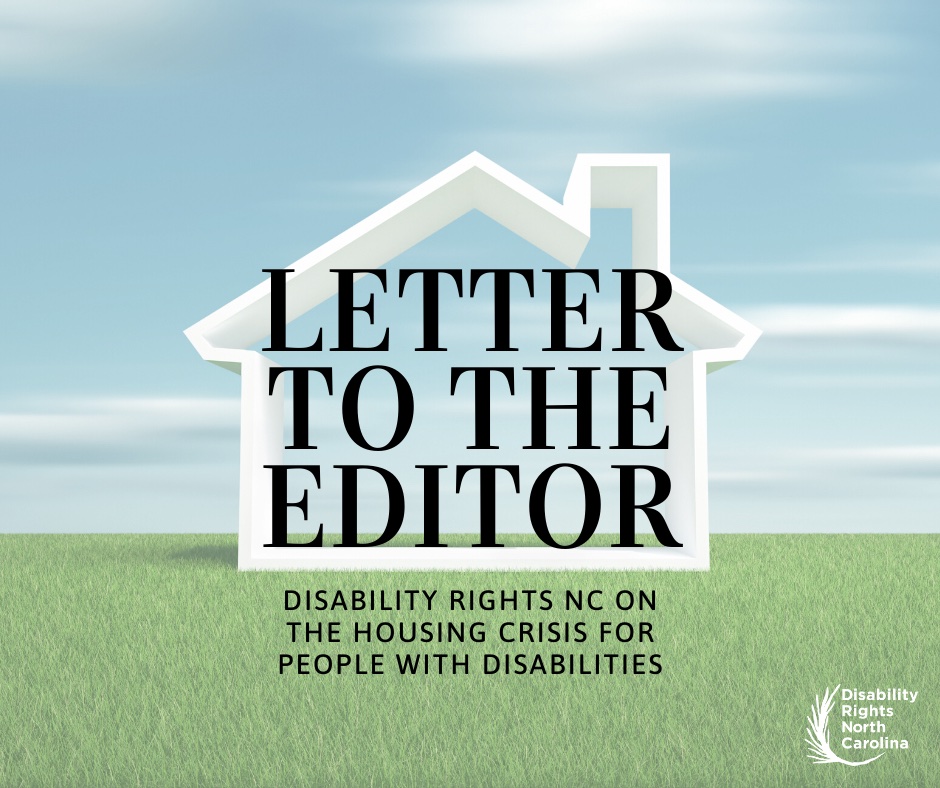 The N&O touched on an urgent issue in "NC families struggle to find housing for adults with disabilities" (Dec. 27). These families are caught in a system that is failing people with intellectual and developmental disabilities. North Carolina has been moving in the wrong direction in recent years. More individuals are being institutionalized because they do not receive the support they need to stay at home. This damages their quality of life and violates federal law.
In Olmstead v. L.C. the Supreme Court held that states may not require people with disabilities to enter institutions if they could be supported at home. It is not a question of cost; it's vastly more expensive to institutionalize someone than to provide support at home. Rather, the service delivery system is broken, with too few providers and a focus on short-term cost cutting. This article showed the human consequences, from perpetual crises, to family upheaval, to institutionalization.
Virginia Knowlton Marcus
CEO, Disability Rights NC