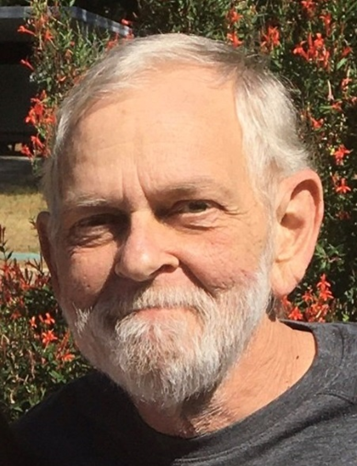 John Rittelmeyer, who passed away in 2019, was a gentle person, yet fierce disability rights attorney.
There are some people we meet along the way who inspire us to dream, take action, and push the limits of what's possible. Those lucky enough to have stood beside John Rittelmeyer in the fight for disability rights know he was that person for so many.
In celebration of our beloved friend and advocate, we invite you to read about his life (below), commit to continuing his work, and honor his legacy by making a charitable contribution to Disability Rights North Carolina.
Since John's passing three years ago, we have upheld his vision by working passionately, creatively, and with determination every day to advance the rights of North Carolinians with disabilities.
The John Rittelmeyer Disability Education Fund was established following John's passing in 2019. The outpouring appreciation for John and his work has raised over $25,000 to date, helping expand DRNC's ability to serve disabled people who need legal help.
A visionary for Disability Rights
John valued knowledge, as a legal expert, mentor, voracious reader, and educator. Notably, he was a brilliant storyteller, with an infectious laugh, and often with a twinkle in his eye.
As a parent of a child with severe developmental disabilities, he embraced the paramount responsibility of caring for his family and the disability community. He practiced and modeled respect for the humanity of disabled people.
John served on the board of directors for Carolina Legal Assistance (CLA) for more than 10 years. He was instrumental in transitioning NC's Protection and Advocacy system (P&A) out of state government and into CLA, which then became DRNC. The transition enshrined the ability for disability advocates to fully defend the rights of people with disabilities statewide.
John served as the Director of Litigation for DRNC and continued to champion our vision of a just society, where people with disabilities are free from abuse and discrimination, until his passing in 2019.
John was particularly renowned for the class-action lawsuit that delayed the move of patients from Dorothea Dix Hospital in Raleigh to Central Regional Hospital in Butner, NC, until serious safety concerns at the new hospital were resolved.
Outside of work, John loved birdwatching, tomato gardening, camping, gatherings with other legal services staff at the brewpub, and the Durham Bulls. He faced life and death with grace and humor, surrounded by those who loved him. He was devoted to his wife, Jennifer, and their daughters: Helen Andrews, of whom he was endlessly proud, and Martha, who inspired his passion through her memory.
Continue John's Legacy
Contributions in tribute to John's life directly support advocacy for people with disabilities through the John Rittelmeyer Disability Education Fund. Names of those who donate $250 or more will be prominently displayed on a plaque at DRNC's suite in Raleigh.