Voter Guide Harnett County NC Election 2022

REPUBLICAN
Background: Sheriff Wayne Coats has served in the Harnett County Sheriff's office for 25 years; he is a former deputy and became sheriff in 2016. He began his law enforcement career with the Dunn Police Dept. in 1974 and later joined the Sheriff's office.
Coats did not respond to the candidate survey. He also declined to answer questions from WRAL News in 2021 after the Sheriff Department's insurance company agreed to pay $6 million to settle a lawsuit  that alleged a pattern of excessive force by a group of deputies. Sheriff Coats, who was one of those named in the suit, referred to a brief statement in which he said, "This settlement is not in any way an admission of guilt to any actions of the deputies. Although I was not the sheriff at the time of the incidents, I still support the men that were involved and I believe they acted appropriately." Several deputies named in the lawsuit were promoted,   according to WRAL.
Website: facebook.com/sheriffwaynecoats
DEMOCRAT
Background: 44 years Law Enforcement experience. Retired Military Police/NC State Trooper, academy instructor, weight enforcement officer, traffic accident investigator, drug suppression team investigator, and personal security for dignitaries and US Presidents.
Describe your top 2 or 3 priorities if elected: I will restore Safety and Trust to Harnett County by: 1) Working to obtain body cameras, establishing sensitivity training, and enacting a mental illness crisis plan, to minimize use of force incidents; and 2) Implementing a jail reform plan and revising the school resource officer program.
How would you enhance community accountability?  I will establish community policing, put policies and procedures in place to share information to the public without compromising a case, and get federal assistance for a sustainable mental health program. I will do this while providing Strong Leadership, Training, Transparency and Accountability.
Website: ElectReggieWatson.com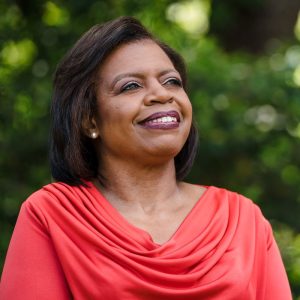 DEMOCRAT
Background: I've served our state for nearly 30 years as a public defender, judge and Chief Justice of the North Carolina Supreme Court, where I've worked to uphold the Constitution, protect our rights, and keep communities safe – no matter the politics.
Please describe your top 2 or 3 priorities: North Carolina's next Senator must fight to lower costs for our communities, provide access to good paying jobs, and grow our economy – from capping the cost of insulin to $35/month, growing manufacturing and industry jobs across our state, to ensuring access to affordable child care.
Describe how you would address one specific issue – Price increases/inflation: There's no doubt we need to lower costs. I would hold corporations like Big Oil accountable for flagrantly price-gouging and putting their shareholders above the interests of working North Carolinians. We also must continue to grow a Made-In-America economy, so events abroad don't raise prices here.
Website: CheriBeasley.com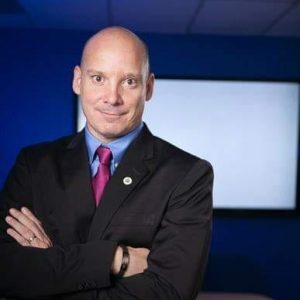 LIBERTARIAN
Background: I am an anti-war combat veteran and an expert in the technology sector. I've worked for   various departments of the federal government including deployments to Afghanistan. I have a masters in cyber security and am a huge advocate for blockchain.
Please describe your top 2 or 3 priorities: Veteran affairs, Cyber Security, Personal liberty.
Describe how you would address one specific issue – Gun regulation: I am opposed to any gun laws. Under the US Constitution, the people have the right to arm themselves against anything that may attack their home. There are no conditions to the Constitution.
Website: ShannonBray.us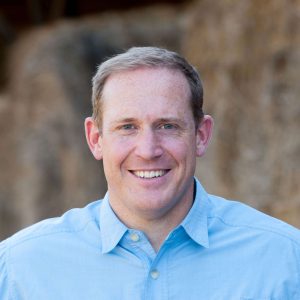 REPUBLICAN
Ted Budd did not respond to our survey.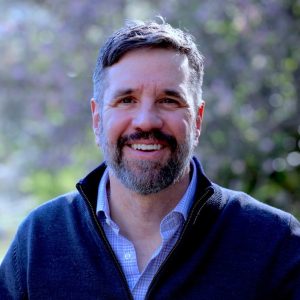 GREEN
Background: Disabled Marine Corps combat veteran
Please describe your top 2 or 3 priorities: My priority is North Carolina's working families. This means healthcare through Medicare for All, education available without cost at all levels, affordable housing, debt cancellation, and paying workers fair and just wages that are adjusted annually for inflation. We must end the war on drugs.
Describe how you would address one specific issue – Price increases/inflation: Adjust the minimum wage to reflect inflation and update it every year. Provide healthcare and education to all, and forgive medical and student debt to cut household costs. Begin a Green New Deal to end fossil fuel dependence, provide clean, renewable energy and create millions of high-paying jobs.
Website: MatthewHohForSenate.org
US HOUSE OF REPRESENTATIVES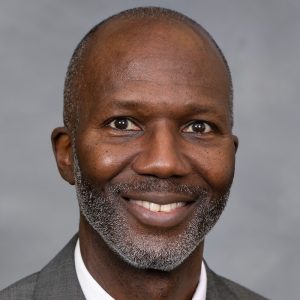 DEMOCRAT
Background: Son of Retired Army Pilot and Schoolteacher; Lt. Col., US Air Force (Ret.); 20 years at Ft. Bragg, training soldiers; 5-term Senator; Proud, Common Sense Democrat; Husband, Father, Leader, Servant, Christian.
Describe your top priorities: Protect democracy. Protect women's rights. Reduce mass shootings and gun deaths. When guns have more rights than women and Congressmen participate in insurrections without consequence, our way of life is in jeopardy. This has to change.
How would you address one specific issue – Gun regulation: I'm a gun owner. The idea that Democrats want to take guns from law-abiding citizens is fear mongering. But we should take assault rifles out of teenagers' hands.
Website: BenClarkNC.com
REPUBLICAN
Candidate did not respond to our survey.
REPUBLICAN
Candidate did not respond to our survey.
DEMOCRAT
Background: I'm a husband and father of 2. Two terms in the State Senate. Worked for Pres. Obama during the fight to deliver affordable healthcare, and VP Al Gore before him.
Describe your top priorities: Working for two White Houses and in the NC Senate, I've learned to build coalitions to get results for working people. I'm running for Congress to reach across the aisle and lower the cost of healthcare, build a strong economy, and protect reproductive rights.
How would you address one specific issue – Price increases/inflation: The rising cost of living has been hitting working families hard in NC13. In Congress, I'll crack down on price gouging, support investments that bolster our supply chains and transportation routes, invest in the Manufacturing USA program, and prepare our workforce for the next generation of jobs.
Website: WileyNickelForCongress.com

Electing County Leaders
Dr. Martin Luther King Jr. said the arc of history bends toward justice, but it can be a jagged journey.  Don't be too idealistic about what one politician can achieve, because that may lead you to become cynical about politics. Democracy is messy, with many voices and demands in the mix. Persistence and organizing with others will pay off! A small number of votes can swing a local election.
County Commissioners
Harnett County voters will elect 2 of the 5 members on the Board of County Commissioners in 2022. The Board sets the annual budget for schools, elections, sheriff's department and other agencies; and it oversees zoning, affordable housing, transit options, and other vital services. This year, voters who live in District 1 or District 2 may vote for a candidate to represent their District on the Board. Other Districts vote in 2024. (District lines have been redrawn. To find your District, see ncvoter.org/distr. The Districts are different from those for School Board and General Assembly.)  
The candidates are: 
District 1: Anna O. Bryant (Republican) vs. Barbara McKoy (Democrat)
District 2: W.H. (Bill) Morris (Republican) unopposed
Board Of Education
Three of the 5 School Board members will be elected in 2022. The Board hires the Superintendent and oversees finances, pupil placement, school policies, and curriculum choices. Voters who live in Districts 1, 3 or 5 may vote for the Board member to represent their District. Voters in Districts 2 and 4 will select their Board member in 2024.
Candidates this year are:
District 1: L.A. Durante (Republican) vs. Sharon McNeill Gainey (Democrat)
District 3: Brad Abate (Republican) unopposed
District 5: Don Godfrey (Republican) unopposed
NC General Assembly
Harnett Co. voters will elect state House members from 2 Districts and a Senator to the General Assembly in Raleigh to adopt laws affecting jobs, healthcare, schools, taxes, discrimination, roads, voting, pollution, abortion, guns and more.
Choose the best candidate to represent your District:
NC House 6: Kiara Johnson (Democrat) vs. Joe Pike (Republican)
NC House 53: Howard Penny Jr. (Republican) vs. Kevin G. Thurman (Democrat)
NC Senate (countywide): Jim Burgin (Republican) vs. Richard Chapman (Dem.)
Learn about the candidates on your ballot at NCVoterGuide.org and Vote411.org.
Where To Vote Early, Oct. 20- To Nov. 5
Voters may use any of the FOUR EARLY VOTING SITES listed below. The sites are open weekdays, Oct. 20-Nov. 4, 8 am-7:30 pm; Saturdays, Oct. 22 & Oct. 29, 8 am-5 pm; Sundays, Oct. 23 & Oct. 30, 1-5 pm; and Saturday, Nov. 5, 8 am-3 pm:
Harnett County Commons Area, 309 W. Cornelius Harnett Blvd., Lillington
Western Harnett High School Gym, 10637 NC 27 West, Lillington
Erwin Parks and Recreation Gym, 810 S. 16th Street, Erwin
Angier Elementary School, 130 E. McIver Street, Angier