Voter Guide Bladen County NC Election 2022

DEMOCRAT
Background: BS in Criminal Justice, UNC-Pembroke 2010; BCSO Deputy 2011-2016; MJA, Methodist University 2015; West Point Leadership 2015; NC   DMV License and Theft Inspector 2016-present; Advanced Law Enforcement certification 2021
Describe your top 2 or 3 priorities: Secure county-operated schools with SROs to ensure the safety of students, faculty and staff. Moreover, implement community policing to increase officer visibility and foster relationships with citizens. Also, combat drugs for a better and safer county. Lastly, be an approachable Sheriff for ALL.
How would you enhance community accountability, e.g., through prompt release of arrest videos and funds for mental health personnel?  I will be transparent, cooperative and forthcoming with officer accountability. I desire footage as its purpose is to decrease LEO complaints and violent engagements. Video footage is beneficial for all parties involved. Mental health affects everyone and funding should be readily available.
Website: facebook.com/sheriffhakeembrown
REPUBLICAN
Background:  Sheriff McVicker is a Bladen County native and became the county's sheriff after his election in 2014. He has 49 years of law enforcement experience, including with the Lumberton police department (1973-1977) and NC Highway Patrol (1977-2002).
Combined response regarding top priorities and community accountability: Provide a safe and secure environment for Bladen County residents and visitors. On the drug problem, continue to work with multiple agencies and conduct traffic stops which often lead to drug arrests. Traffic stops may be controversial, but they are valuable for effective law enforcement. The Sheriff's office is also working with rehab facilities to accept people seeking addiction treatment as an alternative to jail. On school and community safety, increase the number of school resource officers and continue our Signal 92 program, which requires deputies to routinely visit schools and churches.
Website: none provided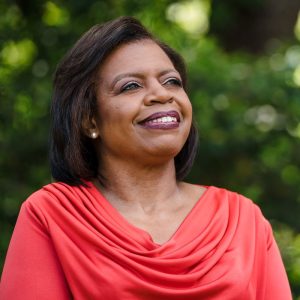 DEMOCRAT
Background: I've served our state for nearly 30 years as a public defender, judge and Chief Justice of the North Carolina Supreme Court, where I've worked to uphold the Constitution, protect our rights, and keep communities safe – no matter the politics.
Please describe your top 2 or 3 priorities: North Carolina's next Senator must fight to lower costs for our communities, provide access to good paying jobs, and grow our economy – from capping the cost of insulin to $35/month, growing manufacturing and industry jobs across our state, to ensuring access to affordable child care.
Describe how you would address one specific issue – Price increases/inflation: There's no doubt we need to lower costs. I would hold corporations like Big Oil accountable for flagrantly price-gouging and putting their shareholders above the interests of working North Carolinians. We also must continue to grow a Made-In-America economy, so events abroad don't raise prices here.
Website: CheriBeasley.com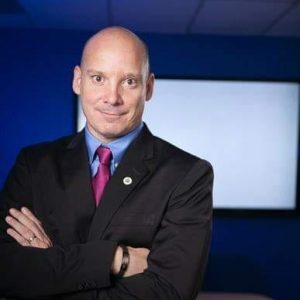 LIBERTARIAN
Background: I am an anti-war combat veteran and an expert in the technology sector. I've worked for   various departments of the federal government including deployments to Afghanistan. I have a masters in cyber security and am a huge advocate for blockchain.
Please describe your top 2 or 3 priorities: Veteran affairs, Cyber Security, Personal liberty.
Describe how you would address one specific issue – Gun regulation: I am opposed to any gun laws. Under the US Constitution, the people have the right to arm themselves against anything that may attack their home. There are no conditions to the Constitution.
Website: ShannonBray.us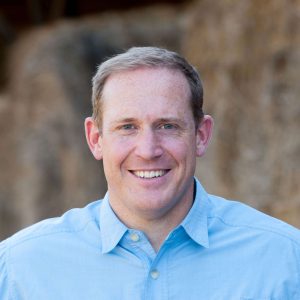 REPUBLICAN
Ted Budd did not respond to our survey.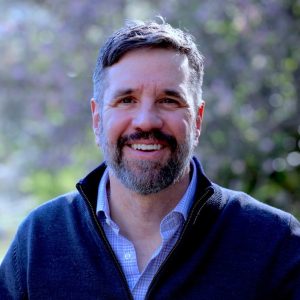 GREEN
Background: Disabled Marine Corps combat veteran
Please describe your top 2 or 3 priorities: My priority is North Carolina's working families. This means healthcare through Medicare for All, education available without cost at all levels, affordable housing, debt cancellation, and paying workers fair and just wages that are adjusted annually for inflation. We must end the war on drugs.
Describe how you would address one specific issue – Price increases/inflation: Adjust the minimum wage to reflect inflation and update it every year. Provide healthcare and education to all, and forgive medical and student debt to cut household costs. Begin a Green New Deal to end fossil fuel dependence, provide clean, renewable energy and create millions of high-paying jobs.
Website: MatthewHohForSenate.org
US HOUSE OF REPRESENTATIVES – DISTRICT 7
DEMOCRAT
Background: Member of the North Carolina State House (2011-Present); Educator for children with special needs; Small business owner of a home health company.
Please describe your top priorities: Expand Access to Healthcare, such as Medicaid expansion. Invest in our rural communities. Protect our drinking water from polluters. Increase Pell Grants, make community college free, and expand equity in higher education.
Describe how you would address one specific issue – Increasing prices/inflation: Our communities are working harder, but paychecks aren't getting bigger. To help families address the pressures they're facing, we need to make it easier for families to succeed at work and at home. That means raising the minimum wage, leveling the playing field, and fighting corporate greed.
Website: VoteCharlesGraham.com
REPUBLICAN
Candidate did not respond to our survey.

Electing County Leaders
Dr. Martin Luther King Jr. said the arc of history bends toward justice, but it can be a jagged journey.  Don't be too idealistic about what one politician can achieve, because that may lead you to become cynical about politics. Democracy is messy, with many voices and demands in the mix. Persistence and organizing with others will pay off! A small number of votes can swing a local election.
County Commissioners
Bladen County voters will elect 3 of the 9 members on the Board of County Commissioners in 2022. The Board sets the annual budget for schools, elections, sheriff's department and other agencies; and it oversees zoning, affordable housing, transit options, and other vital services. This year, voters who live in Districts 1, 2 or 3 may vote for a candidate to represent their District on the Board. (To find your District, see ncvoter.org/distr.)
The election is partisan. Only 1 candidate filed to run in each District this year: 
District 1: Arthur A. Bullock (Democrat) unopposed
District 2: Charles Ray Peterson (Republican) unopposed
District 3: Cameron McGill (Republican) unopposed
Board Of Education
Five of the 9 School Board members will be elected in 2022. The Board hires the Superintendent and oversees finances, pupil placement, school policies, and curriculum choices. All voters elect 3 candidates to fill 3 County-Wide seats; in addition, voters who live in Districts 1 or 3 may vote for 1 member to represent their District. The elections are partisan.
Candidates are:
County-Wide (vote for up to 3):

Harfel Davis (D),
Dennis R. Edwards (R),
Steve Kwiatkowski (R),
Vince Rozier (D),
Cory Singletary (D)

District 1:

Gary N. Rhoda (D) unopposed

District 3:

Keith Locklear (R) vs.
Jerome L. Purdie (D)
NC General Assembly
Bladen County voters will send 2 legislators to the General Assembly in Raleigh to debate & adopt laws and a state budget affecting jobs, healthcare, schools, taxes, discrimination, roads, voting, pollution, abortion, guns and more. The General Assembly candidates are unopposed this year:
NC House: William Brisson (Republican) unopposed
NC Senate: Brent Jackson (Republican) unopposed
Learn about the candidates on your ballot at NCVoterGuide.org and Vote411.org.
Where To Vote Early, Oct. 20- To Nov. 5
Voters may use any of the FIVE EARLY VOTING SITES listed below.  They are open weekdays, Oct. 20-Nov. 4, 8 am-7:30 pm; three Saturdays, Oct. 22, Oct. 29 & Nov. 5, 8 am-3 pm; and two Sundays, Oct. 23 & Oct. 30, 1-5 pm:
County Board of Elections Office, 301 S Cypress Street, Elizabethtown
East Arcadia Town Hall, 1516 E. Arcadia Road, Riegelwood
Tar Heel Municipal Building, 14867 NC 87 Hwy. W., Tar Heel
Dublin Town Hall, 7386 Albert Street, Dublin
Spaulding Monroe Culture Center, 508 MLK Jr. Drive, Bladenboro