For years, Sadie and her grandson John lived in a home that was severely damaged by hurricanes Matthew and Florence. Rain would pour into Sadie's home during storms, and her well pump was broken.
Then, last December, things got worse. The rain caused an electrical fire in the house, and her home burned to the ground.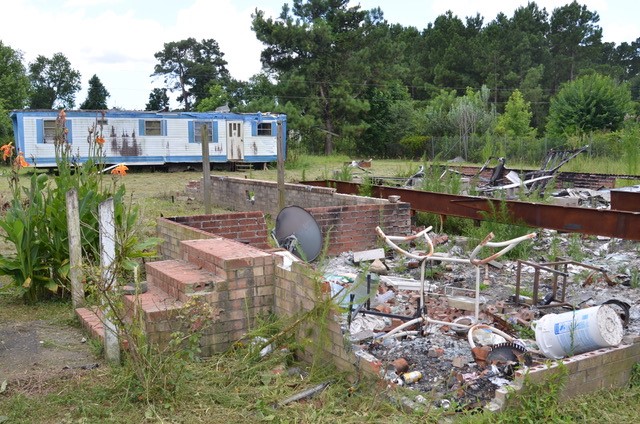 Without a home, Sadie and her grandson took their remaining belongings and moved into a nearby storage shed. There was no heat, no air conditioner, and no running water.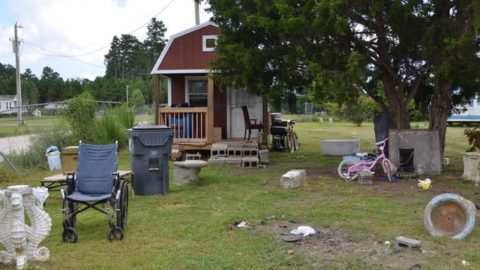 Sadly, Sadie's story is not uncommon. Many people in eastern NC are still displaced from past disasters and are experiencing horrific living conditions. And some, like Sadie, also have disabilities. DRNC's disaster recovery project helps people with disabilities who have been impacted by a disaster, such as a hurricane, flood, and more recently, the pandemic. We help them in many ways, including finding affordable and accessible housing.
We are excited to share that Sadie's story has a happy ending. Last month, the disaster recovery team found an apartment for her. They have air conditioning, a new couch and beds. They have access to medication.  Despite all that she has been through and her own great need, Sadie has a big heart and is willing to share what little she has. We recently discovered that she had given her couch to a neighbor who has a lot of children, but no couch to sit on. Sadie decided that they needed the couch more than she did. We have since been able to get her a replacement.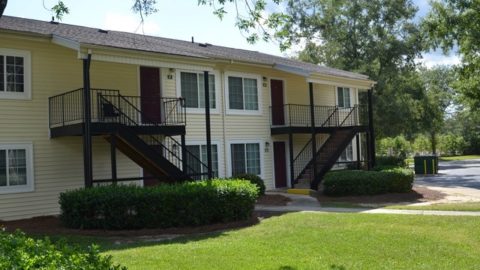 ---
Acknowledgements
Hope 4 NC referred Sadie to DRNC. We would also like to recognize the other organizations who helped make this work possible: Catholic Charities, Columbus County Forum, Community CPR, and Lutheran Services of the Carolinas.
Learn more about the Disaster Recovery Project.