John Rittelmeyer, a Pillar of Disability Rights North Carolina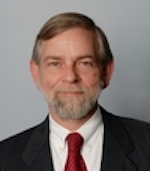 Today marks two years since the passing of our treasured friend and powerful disability rights attorney, John Rittelmeyer. We miss him dearly. 
Disability Rights North Carolina established the John Rittelmeyer Disability Education Fund in 2019. The outpouring of appreciation for John and his work allowed DRNC to raise over $20,000 to support issues of importance to the disability community.
Donations designated as a tribute to John's life and work continue to grow this fund. We will memorialize donors of $250 or more on a prominently displayed plaque in DRNC's office suite when we reopen our office post-pandemic. Since we are holding out hope that offices can safely reopen soon, we are renewing the opportunity contribute to the John Rittelmeyer fund*. 
Whether you can make a donation or not at this time, DRNC invites you to celebrate the posthumous award honoring John and another valued member of the DRNC family, Kathleen Dooley Roscana, mother of DRNC Board's immediate past chairperson, Bryan Dooley. John and Kathy are being recognized by the North Carolina Council on Developmental Disabilities (NCCDD) with the Jack B. Hefner Award at the NCCDD Advocacy and Leadership Awards ceremony on November 3 at 6:30 p.m. This award, established in 1994, celebrates the vision and achievement of North Carolina's families and people with intellectual and/or other developmental disabilities. The event is hosted on Zoom. Register in advance.

*Donations may be made (1) online; (2) through our Facebook site (note in comments if you want your donation designated to the John Rittelmeyer Disability Education Fund), or by (3) mailing a check to Disability Rights North Carolina, 3724 National Drive, Suite 100, Raleigh, NC 27612.
Questions? Contact Susan McLean, director of development and communications, at 919-856-2195 or susan.mclean@disabilityrightsnc.org. 
________
December 6, 2019 – DRNC Announces the John Rittelmeyer Disability Education  Fund
DRNC and the disability community of North Carolina lost a great friend and legal advocate with the passing of DRNC litigation director John Rittelmeyer in October. To honor John as the pillar of our organization that he was, DRNC created a memorial fund in his name. The John Rittelmeyer Disability Education Fund, established to support issues of importance to the disability community, was seeded by his and his family's request for memorial gifts in his honor. Donations designated as a tribute to John's work will continue to grow the fund, and donors of $250 or more will have the opportunity to be memorialized on the plaque that we will prominently display in DRNC's office suite.
John valued knowledge, was our institutional memory, an expert, a mentor and an educator. He was also our consummate storyteller. By dedicating this fund to disability education, we hope to build a positive perception about people with disabilities and the issues that matter to us, and thus continue John's major contributions.
DRNC's Chief Executive Officer Virginia Knowlton Marcus personally matched donations to DRNC's new memorial fund, dollar for dollar, up to $5,000 on #GivingTuesday. Over $15,000 was raised for #GivingTuesday, with many of the donations made out to the memorial fund.
___________
October 29, 2019 – We are saddened to share that Disability Rights North Carolina Director of Litigation John Richard Rittelmeyer died October 28, 2019 at Transitions LifeCare in Raleigh, NC. Before joining DRNC, John was in private practice with Hartzell and Whiteman, where he notably and successfully argued an appeal before the U.S. Court of Appeals for the Fourth Circuit, saving his client from the death penalty.
The parent of a child with severe developmental disabilities, John found himself drawn to disability issues and served on the board of directors for Carolina Legal Assistance for more than ten years. He was instrumental in transitioning North Carolina's federally-mandated Protection and Advocacy system (P&A) for people with disabilities out of state government and into Carolina Legal Assistance. John served as Director of Litigation of the new P&A, which was later renamed Disability Rights North Carolina, until his death. John was particularly proud of the class-action lawsuit that delayed the move of patients from Dorothea Dix Hospital in Raleigh to Central Regional Hospital in Butner, NC, until all remaining safety issues at the new hospital were resolved.
John was a pillar of our organization and will be sorely missed for all time. He was taken from us too soon and we have been elevated tremendously by his countless contributions to our cause and by having known him.
John loved birdwatching, tomato gardening, camping, and the Durham Bulls. He faced life and death with grace and humor, surrounded by those who loved him. He was devoted to his wife, Jennifer, and their daughters: writer Helen Andrews, of whom he was endlessly proud, and Martha, whose memory he cherished.
A celebration of his life is scheduled for November 9 at 1 p.m. at Brown-Wynne Funeral Home in Cary. Please visit https://dignitymemorial.com/obituaries/cary-nc/john-rittelmeyer-8906522 for additional details.
To make an online donation to DRNC in John's memory or for more information, please visit disabilityrightsnc.org/donate/