End Solitary NC Listening Session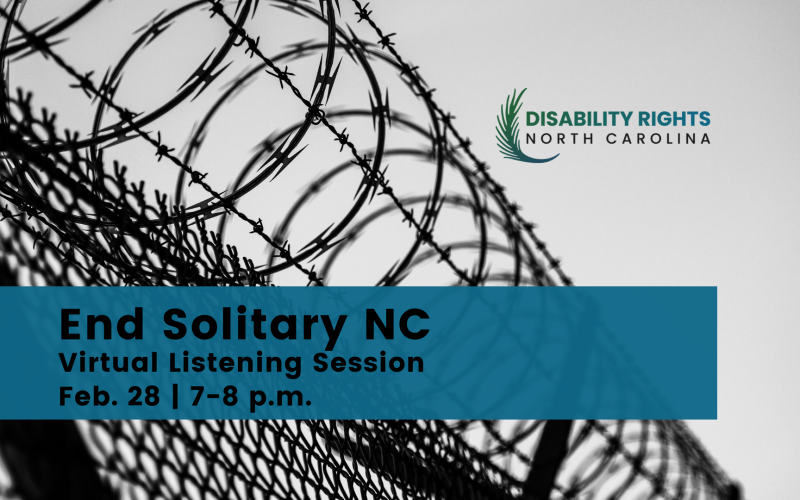 End Solitary NC Virtual Listening Session
End Solitary NC Coalition will co-host a virtual listening session at 7 p.m. on Tuesday, Feb. 28, to raise understanding about the serious harm caused by exposure to solitary confinement (e.g., restrictive housing) in NC's state prisons. The hour-long Zoom event is free and open to the public.
This unique opportunity will allow people with lived experience, family members, and service providers to share how their lives have been affected by solitary confinement in NC's prisons.
We will also discuss alternative solutions to make restrictive housing infrequent, less traumatic, and a more therapeutic/rehabilitative process for people subjected to it.